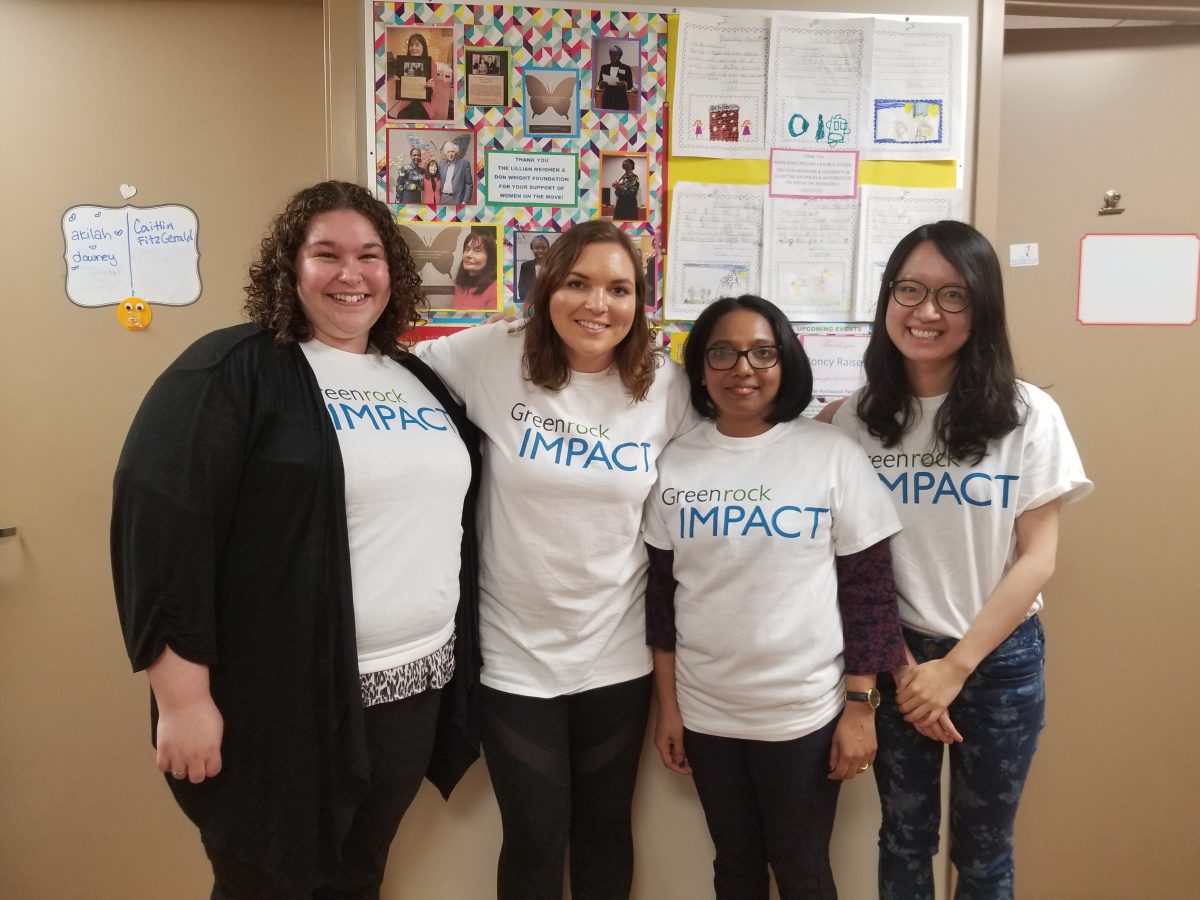 Greenrock Real Estate Advisors unveils its plans to address the impacts of COVID-19 through community donations and resident support.
TORONTO, March 26, 2020 – Greenrock Real Estate Advisors' (GREA) is proud to announce it will be implementing a series of initiatives to assist its residents and community members amid the COVID-19 crisis, including:
COVID-19 has created unique and extreme challenges for our city and communities. GREA through its Greenrock Charitable Trust has pledged $300,000 towards local charitable organizations to address concerns surrounding food security, mental health, domestic abuse, and senior care during this crisis. The first tranche of these donations will be $100,000 with additional amounts being donated to local charities in the months ahead. Initially, GREA will be donating $50,000 to the Daily Bread Food Bank and $10,000 each to Stella's Place, Kids Help Phone, The 519, The Redwood, and Sprint Senior Care. GREA's IMPACT committee will continue to seek ways to support its community partners during this crisis.
GREA is also cognisant of the financial hardships its residents may face during this time. While our three levels of Government have promised various measures of support, it will take time for these relief funds to be disbursed.
Greenrock Property Management Ltd. has created a program whereby residents in need can choose to have their last month's rent (LMR) deposit used as a credit towards their regular rent payments. Residents may choose to use a portion of this credit, or the full amount that can be replenished in the future at no additional cost or interest.
GREA will also be gifting $100 grocery gift cards to its residents (one per unit) to help with each household's cost of groceries. Due to the need for social distancing, all cards will be mailed directly.
In addition to increased cleaning measures, GREA will be treating all high-touch surfaces in the common areas of its residential and commercial buildings with the GermGuard Treat and Protect Program. This treatment is registered by Health Canada and kills up to 99% of germs on contact.
This program also works as a safety net between cleanings to reduce and protect against germs and bacteria for up to six months.
About Greenrock IMPACT: Working with Greenrock staff and tenants, the mission of Greenrock IMPACT is to build stronger, healthier, and environmentally sustainable communities across the City of Toronto, which is exemplified through its support of local charities. Greenrock IMPACT empowers residents, tenants, and employees to truly make a difference through local charitable and support initiatives.
For Media Enquiries: Please email GREA's Communications & Social Media Specialist, Sarah Cowan, at scowan@greenrockreal.ca.