Family Office Services
As a provider of integrated asset management and real estate services, Greenrock is pleased to offer to its clients a suite of Family Office Services.
Our expertise encompasses both the financial aspects of real estate oversight and family business governance. Managing financial matters in a family or board setting can be challenging and requires discipline, strong communication skills, and a commitment to shared values. Our thinking on family business is founded on mutual respect, transparency, and long-term thinking.
Communications and Philosophy
Discussions around wealth in a family business setting can be emotional. Greenrock has extensive experience working with family businesses, their advisors, and counsel in the creation and maintenance of strong governance regimes that define and maintain clear boundaries between families, their assets, and management.
The three primary family business silos requiring definition and management encompass ownership, family, and business, as illustrated by the graphic below.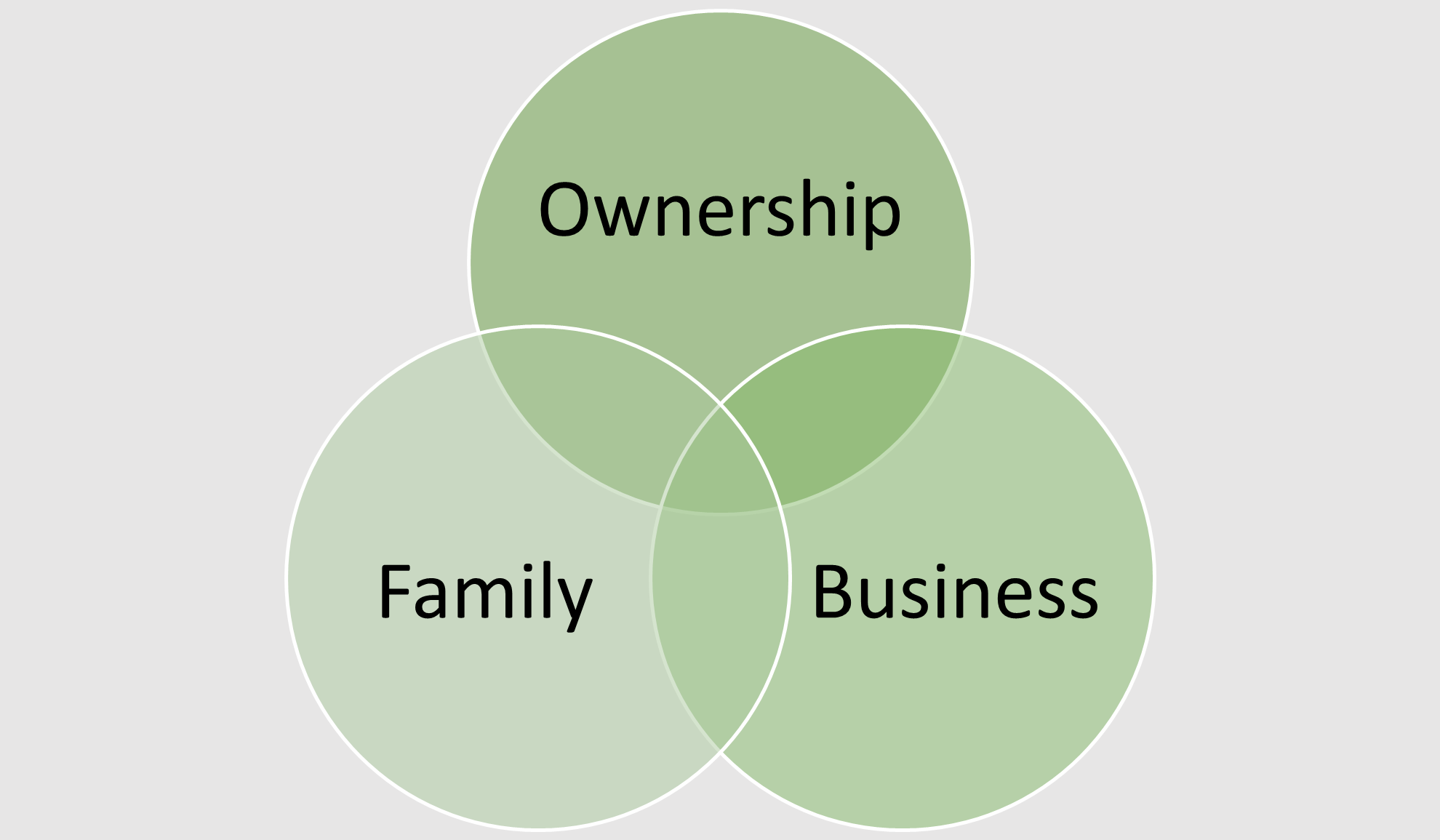 A strong governance process often starts with the creation of a current Shareholders Agreement (SHA). Reflecting shareholder values, succession, and other goals, the preparation of an SHA is often led by the client's board chair, matriarch, or patriarch, with support from other family shareholders, trusted advisors, and counsel. Greenrock has a great deal of experience preparing these types of agreements and is available to provide support during this process while always employing the highest level of confidentiality and discretion.
Investment Management
Greenrock's Family Office Services include support for a range of investment-related services.
Where our clients use a wealth manager or invest directly with investment managers, our executive team is available to provide support and work with our clients and their advisors to offer oversight and help ensure investments are deployed in a strategic and balanced manner consistent with each client's needs and risk policy.
Tax, Trusts, Estate Planning, and Family Law
The Greenrock Executive and Finance teams have strong experience in tax planning, estate management, family trusts and freezes, wills, and family law planning.
Greenrock plays a key role behind the scenes working with our clients, their counsel, and advisors. We serve as a back-office for owners and their representatives as clients and their families implement generational tax and succession planning.
Philanthropy
Greenrock manages over $150M in philanthropic assets. We have extensive experience establishing and administering myriad Canadian charitable foundations and provide donation management and related administrative services. One such foundation under management is the Greenrock Charitable Trust that supports IMPACT, Greenrock's charitable arm that gives back to our tenants, residents, and communities.
Succession Planning and Next Generation Education
We are a proud third-generation business. Our success has in part depended on deploying a disciplined approach to the mediation of family shareholders and professional managers while embracing transparency and intergenerational education. We are always available to support directly or recommend family business specialists to support our client's needs.