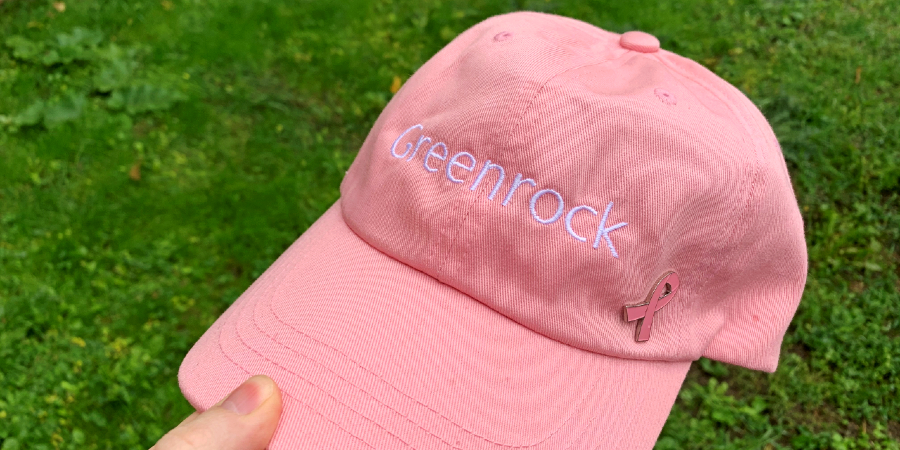 As part of Greenrock IMPACT's company-wide initiatives for Breast Cancer Awareness Month this October, two local charities dedicated to improving the lives of women battling breast cancer received $10,000 through the Greenrock Charitable Trust.
Donations of $5,000 each were made to Look Good Feel Better and After Breast Cancer, which are both based in Toronto and focus on boosting the self-esteem of women fighting or recovering from breast cancer.
Look Good Feel Better offers complimentary workshops in hospitals and cancer centres across Canada to help women with cancer regain self-confidence and feel like themselves again. After Breast Cancer helps women with no insurance and limited financial resources become reacquainted with their new bodies by providing a mastectomy bra, camisole, and breast prosthesis at no cost to them after breast surgery.
Greenrock is a strong supporter of women's health and appreciates the valuable work of organizations like After Breast Cancer and Look Good Feel Better in supporting women with breast cancer.
"It is so important for us support and empower women in our local communities. We hope to see these charities thrive for years to come," says Greenrock's CEO Gloria Mogavero.
Staff across the company, fondly referred to as "RockStars," also sported pink hats and ribbon pins throughout the month to raise awareness for the cause (see gallery below).