Greenrock Pledges Additional $1 Million Towards COVID-19 Relief Fund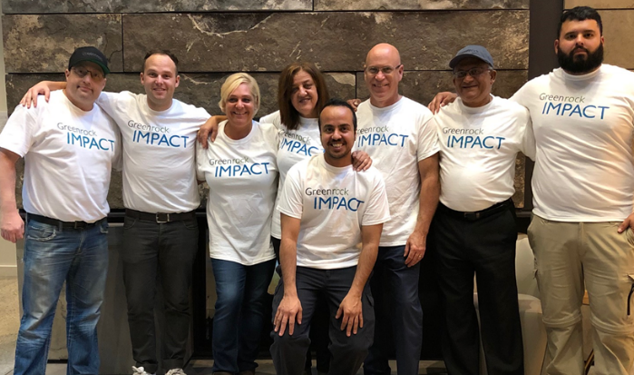 Greenrock Real Estate Advisors continues to address the impacts of the COVID-19 pandemic through community and resident support.
TORONTO, April 30, 2020 – Greenrock Real Estate Advisors has announced it is pledging an additional $1 Million towards its COVID-19 relief and support measures with help from the Greenrock Charitable Trust.
This commitment follows Greenrock's unveiling of the fund on March 26, 2020, which included $500,000 in resident gift certificates and local community support. 
$1 Million in new funding will now extend the impact of this program with an additional $500,000 for each of May and June 2020 for total overall support to date of $1.5 Million.
Support measures include $300 in grocery gift cards being provided to every suite in Greenrock's 2000 suite portfolio—$100 for each suite in April, May, and June 2020.
In addition to its initial charitable commitment of $300,000, the Greenrock Charitable Trust has pledged a further $600,000 to Canadian charities with funds being donated starting in May 2020.
Greenrock's initial donation of $300,000 included support of $150,000 to Daily Bread Food Bank and $30,000 each to Stella's Place, Kids Help Phone, The 519, The Redwood, and SPRINTSenior Care.
New charitable funding of $600,000 will be made to charities in the GTA and across Canada. Planning is underway and will be communicated to all residents shortly.
"I'm proud of our board and management team for making this happen"," said Gloria Mogavero, Greenrock's CEO, "As we reach out to help each other, if only in a small way, including all our residents in these measures is especially meaningful. It's a time of separation but we've never been closer."
About Greenrock IMPACT: The mission of Greenrock IMPACT is to build stronger, healthier, and environmentally sustainable communities across the City of Toronto and in Canada. During the pandemic, Greenrock IMPACT has focused its efforts on COVID-19 relief initiatives.
About Greenrock Real Estate Advisors: For more information, please visit our website.
For Media Enquiries: Please email Greenrock's Communications & Social Media Specialist, Sarah Cowan, at scowan@greenrockreal.ca