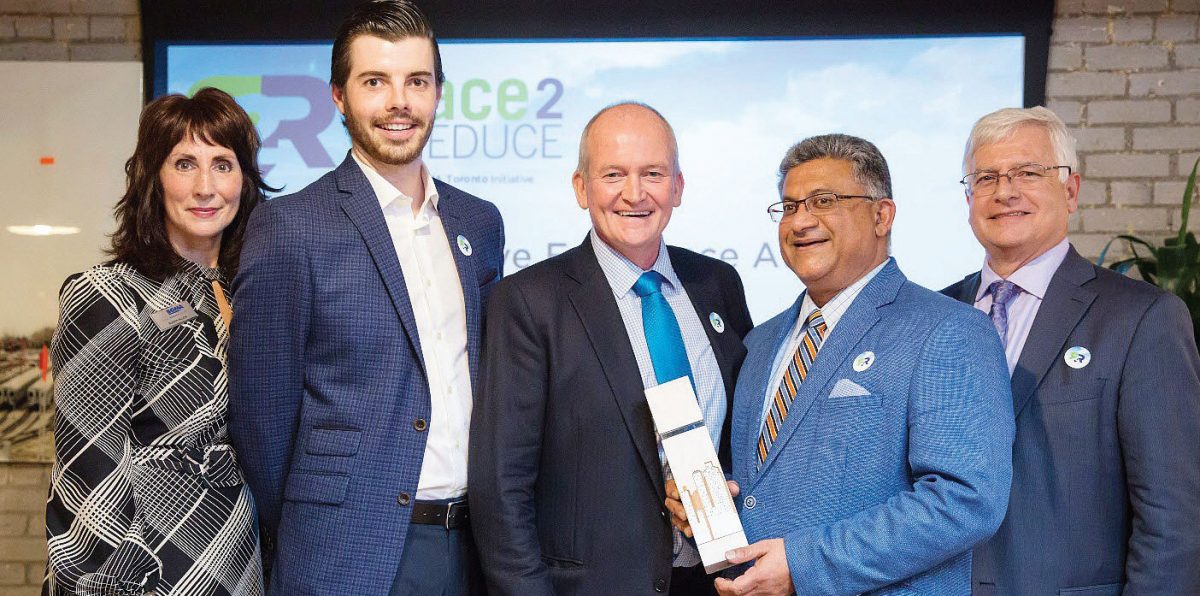 Race2Reduce Crest (Commercial Real Estate Sustainability Trailblazers) Award. This award was granted to PMP for collaborative excellence in energy reduction and community engagement. The initiative promotes landlord-tenant partnerships to improve energy efficiency.
Postmedia Place's 2018 Earth Hour Challenge
Postmedia Place entered the BOMA Toronto and WWF Canada Earth Hour Challenge, and achieved a 42% reduction in hydro consumption (252kWh).